As a response to accusations of disseminating fake news, Facebook's CEO, Mark Zuckerberg, outlined his plan to combat fake news in a Facebook post last month. This is relevant to all, not just Facebook advertising companies. One of those strategies is currently available on Facebook, a reporting tool that allows users to flag an article as fake news.
To report fake news on Facebook, follow the steps below.
Step 1: Report the post
Click the drop down icon (shaped as an upside down cone) on the upper right corner of the post. Click "Report Post," the last option from the menu.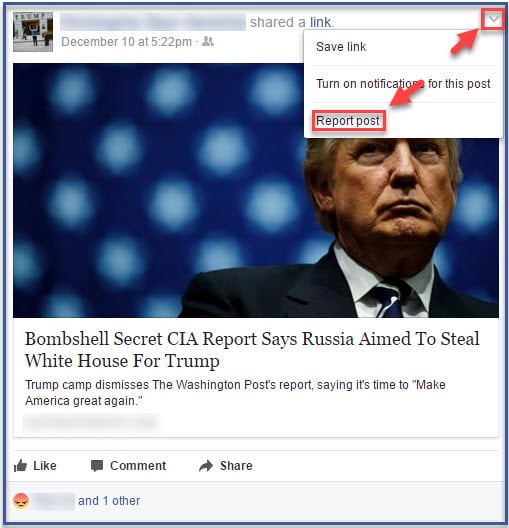 Step 2: Provide your reason to Facebook
Click "I think it shouldn't be on Facebook" then click "Continue."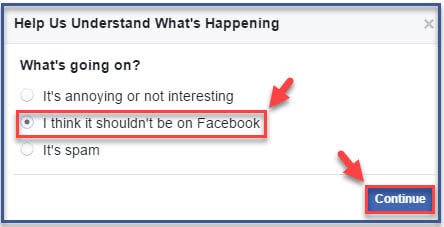 Step 3: Flag article as fake news
Click "It's a false news story" to flag content as fake news. Then click "Continue" to submit your report.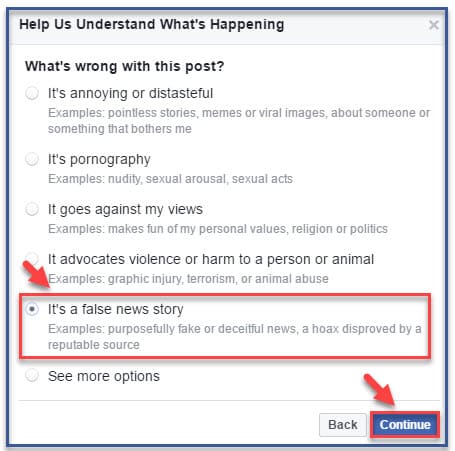 Although Facebook makes an effort to combat fake news, Facebook users are equally as responsible to prevent fake news from spreading on its platform. When you stumble on an article that you recognize as fake news, rather than engaging with the article, which helps it go viral, flag it as fake.
Was this How To article helpful? Leave your comments below or share link to friends.
Learn More:
This post about the topic "How To Report Fake News on Facebook" was first published on our website here https://www.advertisemint.com/how-to-report-fake-news-on-facebook/