If you want to advertise your products on Facebook without a product catalog, you can forget it. Product catalogs are lists that contain a description of each product you're selling, including I.D., name, category, availability, product URL, and image URL, among other product attributes. You will need product catalogs for several types of Facebook ads such as dynamic ads or for certain types of objectives such as the send-people-to-my-website objective.
Often, when working with a Facebook ads management service agency or an Instagram advertising agency, you must grant your agency access to your catalogs. Because this process can be confusing to new Business Manager account holders, I've outlined the steps to how you can give a Facebook advertising agency access to your product catalog.
Step 1: Go to Settings
Once you're logged in to your Business Manager account, click the main menu then click "Business Manager Settings" on the dropdown menu.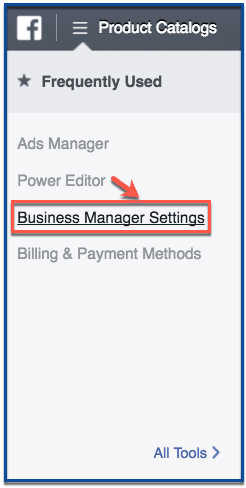 Step 2: Click "Product Catalogs"
On the left side of your screen under "People and Assets," click "Product Catalogs."

Step 3: Create a New Product Catalog
To create a new product catalog, click "Add New Product Catalogs" on the upper right side of your screen. Then click "Create a New Product Catalog."

Step 4: Create Product Catalog Name
Here, you must create your product catalog's name and set the type to "Products."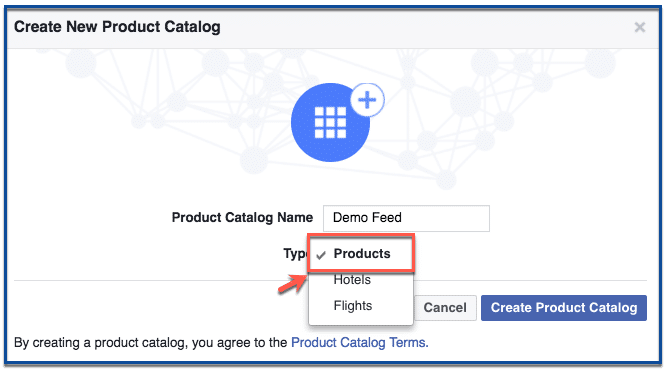 Step 5: Add People to Your Product Catalog (Optional)
After step four, you will see this pop-up dialogue box that asks you to add people to your product catalog. Adding people to your catalog gives them access to view or edit the catalog. Because this step is optional, you can skip ahead if you choose.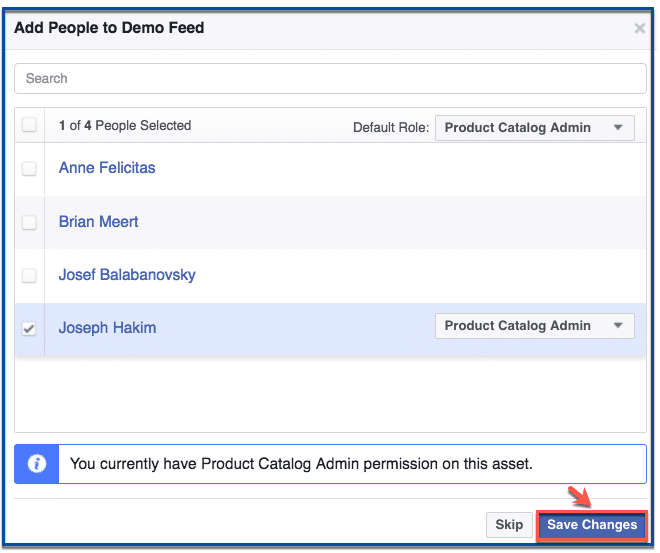 Step 6: Associate a Pixel to Product Catalog
Next you need to associate a pixel to your product catalog. Doing this allows the Facebook pixel to track people who are visiting your catalog.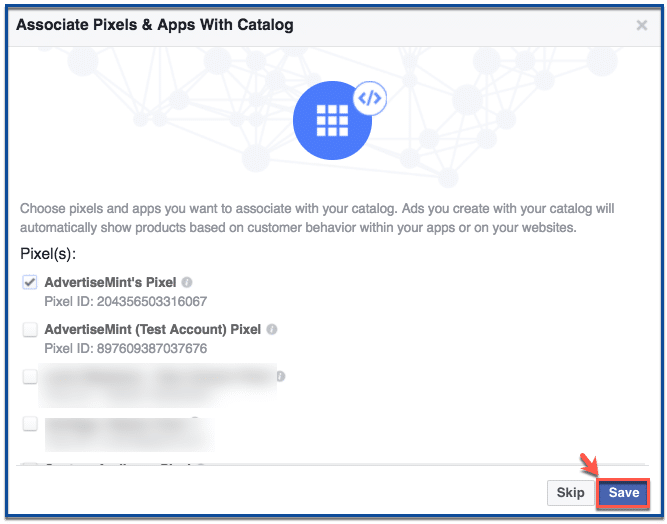 Step 7: Assign Partner
In this step, you will need to assign a partner (the agency you work with) to your product catalog, giving the partner access. To do this, click "Assign Partner."

Step 8: Connect Product Catalog Using Partner's Business I.D.
After you click "Assign Partner," this dialogue box will pop up. On the bottom of the box, click "Connect your product catalog using your partner's business ID instead."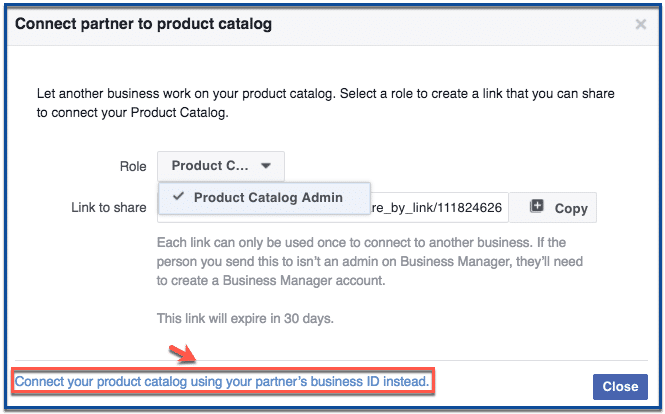 Step 9: Enter Partner's Business I.D.
Enter your partner's business I.D. Make sure the role is set to "Product Catalog Admin" otherwise your agency will be unable to use your catalog for Facebook ads.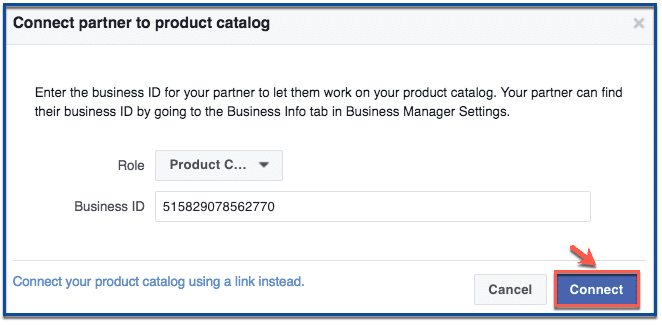 If the process looks different for you, let me know on the comments section below. Also, share this link to anyone who will find this helpful.
Learn More:
This post about the topic "How to Give a Facebook Agency Access to Your Product Catalog" was first published on our website here https://www.advertisemint.com/give-facebook-agency-access-product-catalog/