Offering coupons encourage customers to purchase. Reach out to the best Facebook advertising agency and that's exactly what you'd hear. Thankfully, with Facebook's Offers, you can create an offer through Power Editor. This process is similar to the process of creating an ad, so if you've created an ad before, creating an offer should be familiar and easy. If not, consider reaching out to a Facebook marketing company for help.
Follow the steps below to create a Facebook offer:
Step 1: Click "Get people to claim your offer"
First go to Ads Manager to begin. On the campaign section when creating an ad, click "Get people to claim your offer" then click "Continue".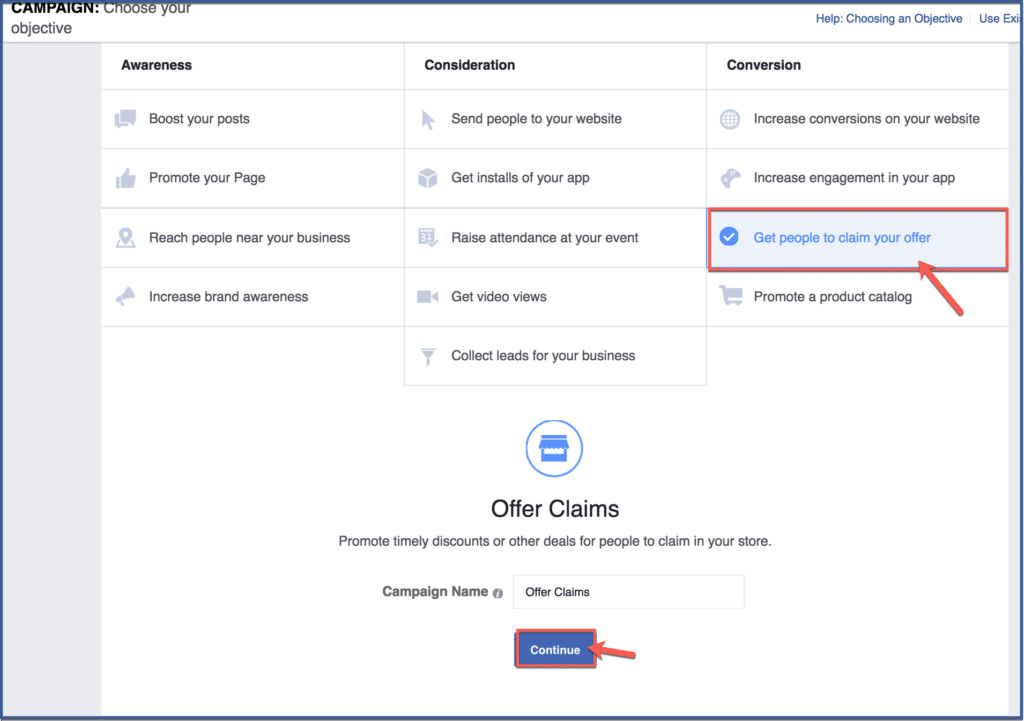 Step 2: Choose a Facebook fan page and create offer
Choose a fan page you want to promote. Next, create your offer by filling in the required fields. You would need to provide a url to your offer, a type of offer (percentage, buy one get one, dollar amounts off), the value of the discount, offer title, description, and expiration date. Afterward, scroll down to the next section.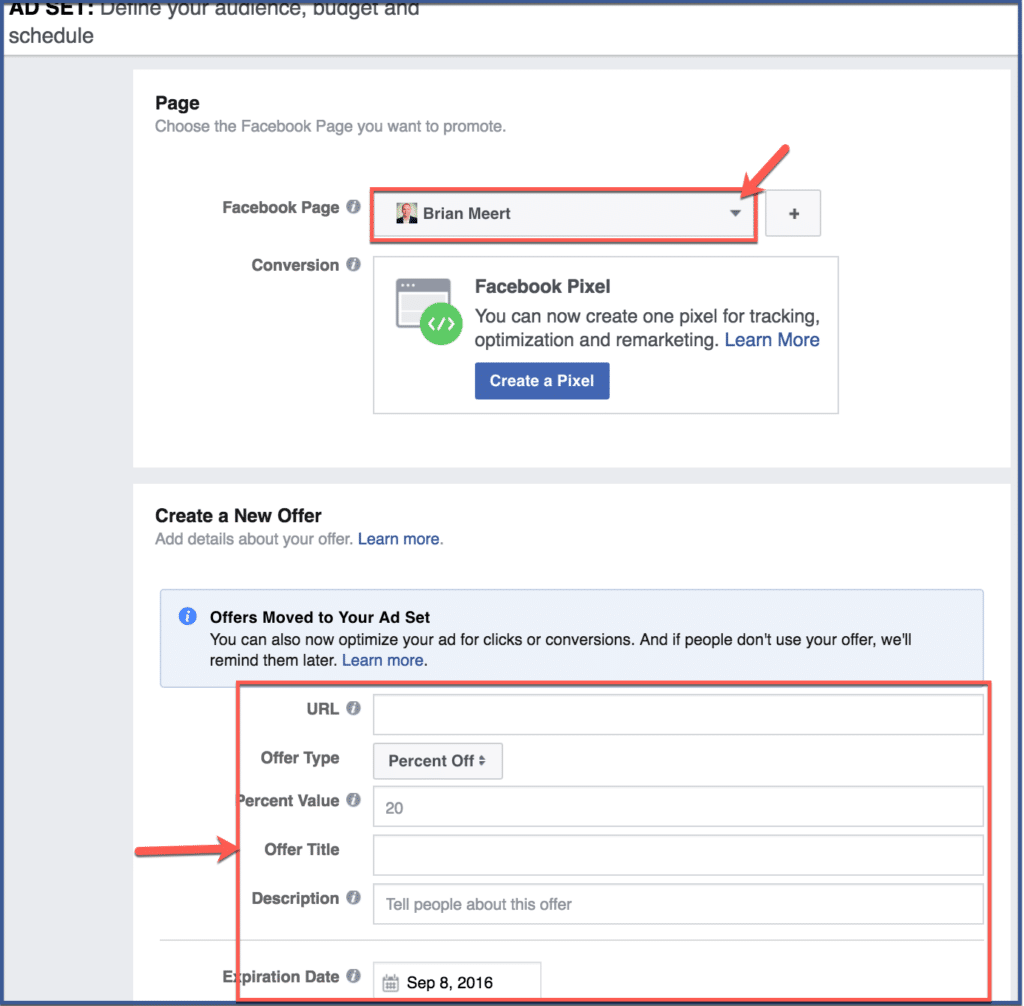 Step 3: Create your audience
Choose your audience's location, age, gender, and language. If you want less work for this section, you can also choose to prefill fields with options from your last ad set. Afterward, scroll to the next section.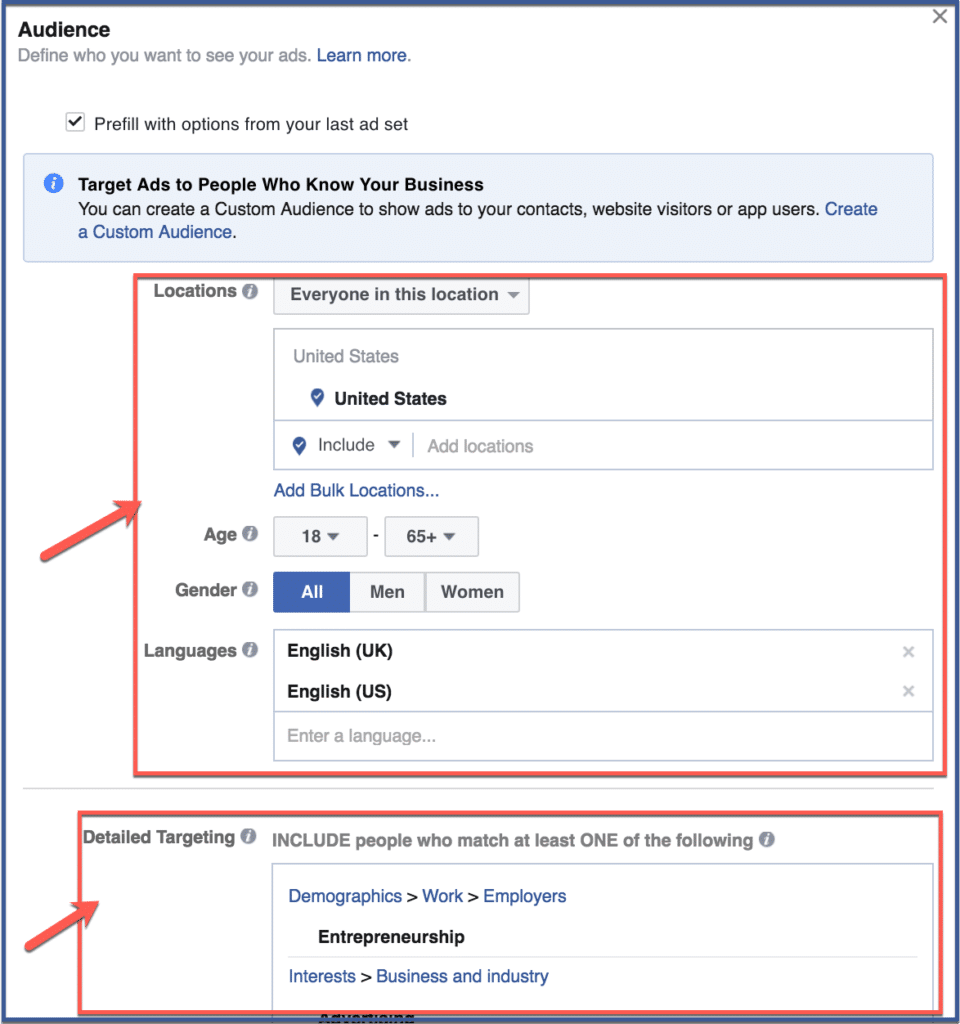 Step 4: Choose a budget and schedule
Choose your budget and set a schedule. Afterward, click "Continue".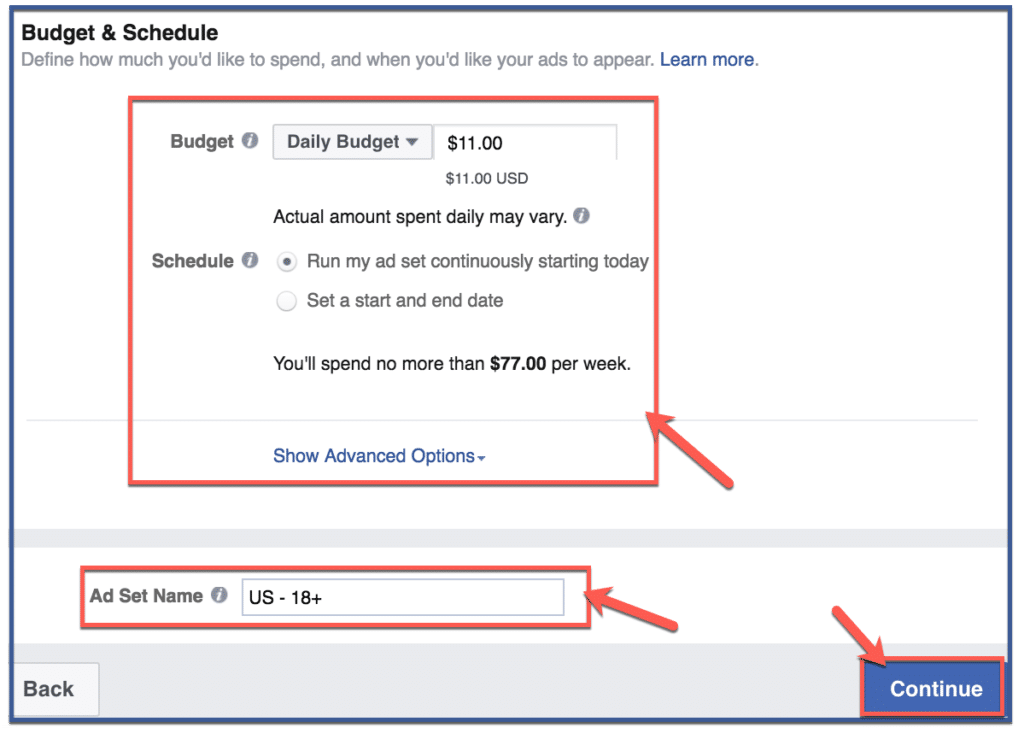 Step 5: Choose your format
You can choose a single-image ad or a carousel ad, which allows you to upload multiple images and videos. After choosing, upload the image or videos you want on your ad. Afterward, scroll to the next section.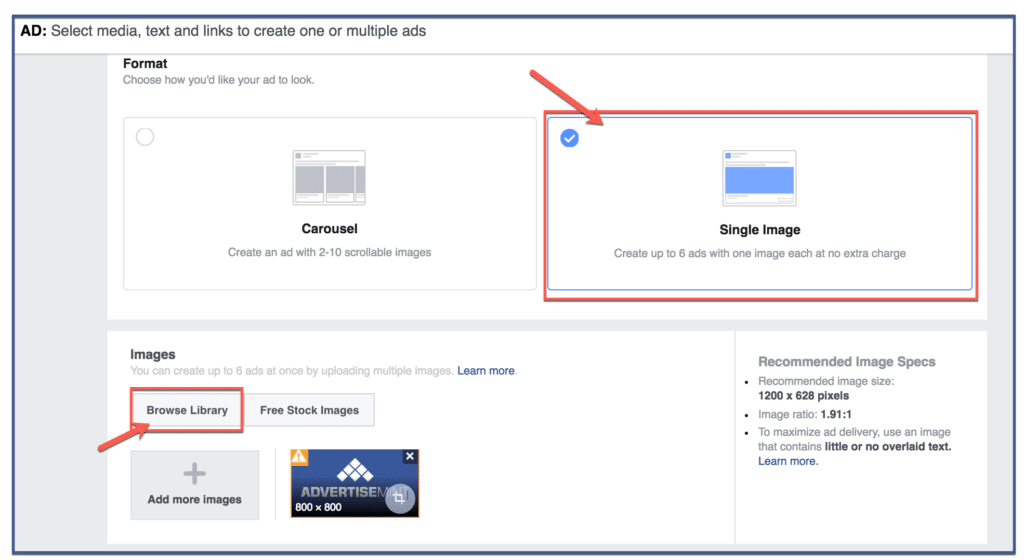 Step 6: Choose placements
You can choose to show your ad to mobile news feed, desktop news feed, desktop right column, or Instagram. After choosing, proceed to the next step.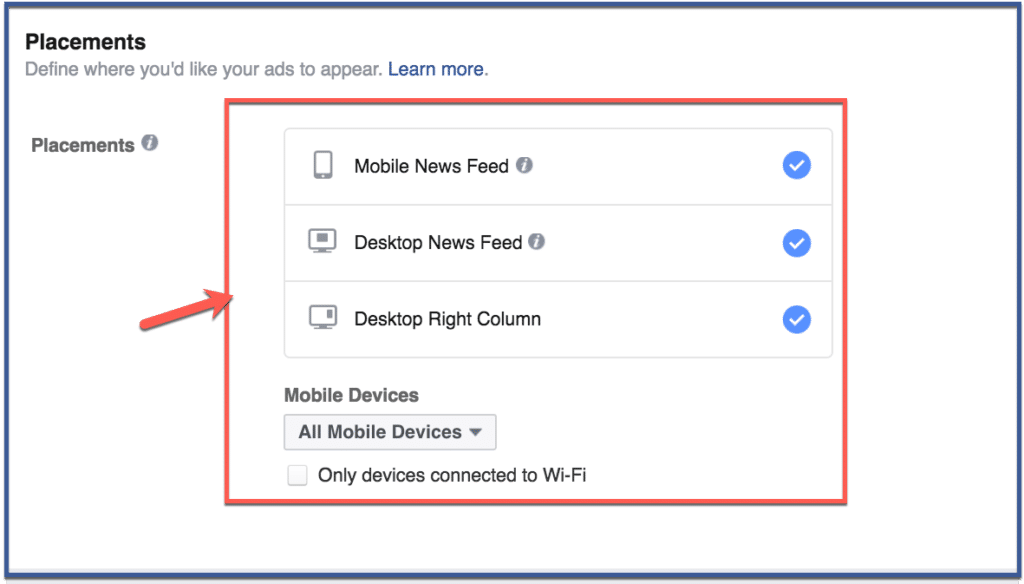 Step 7: Create creative
Write the text you want on your ad. Keep it informative, concise, and error free. Afterward, place your order.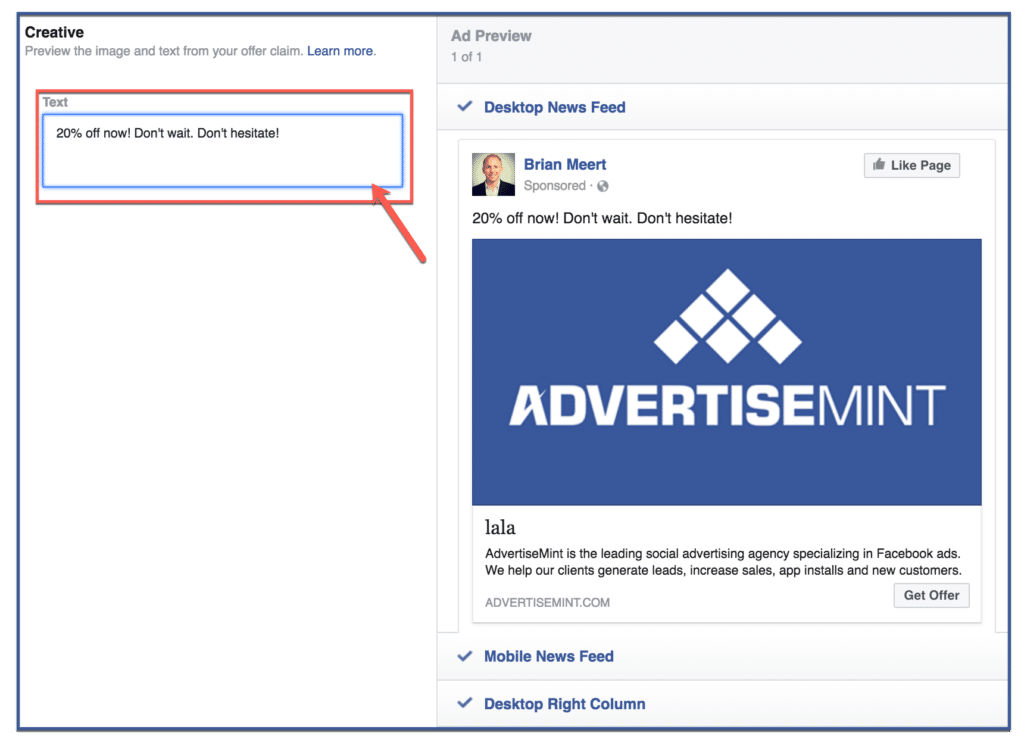 Step 8: Place order
Place your order by clicking "Place Order". This is the last step of creating an offer. Once you submit your offer, it will be pending on Facebook's review.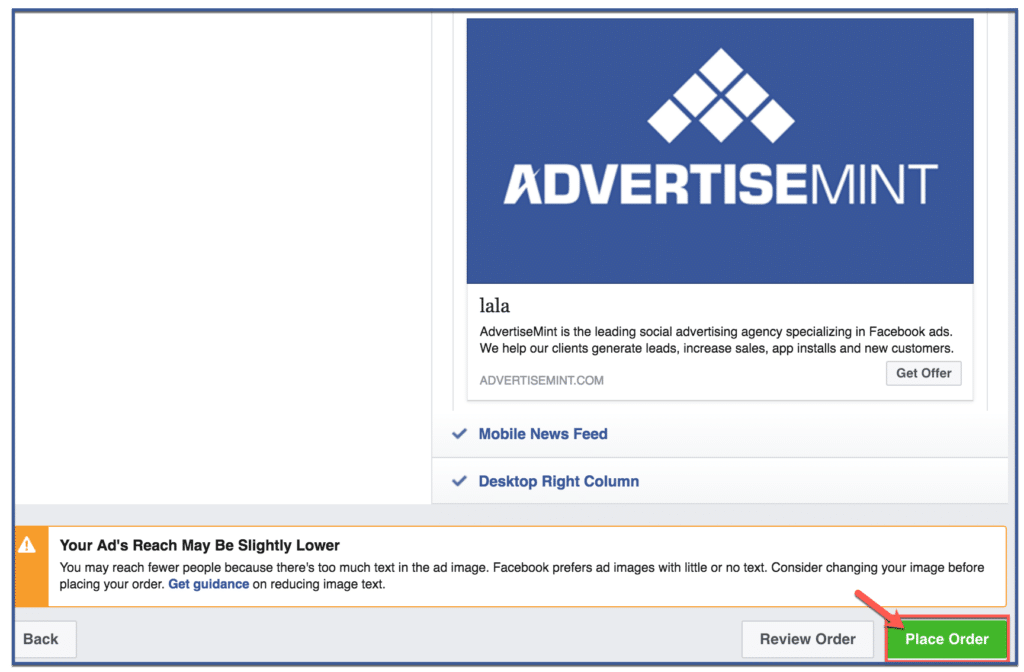 Recommended Articles Related to Facebook Advertising:
What did you think this How To article helped you with creating a Facebook offer? Leave your thoughts below on the comments section!
Learn More:
Android Users Are Getting More Control over Their Facebook Location Settings
This post about the topic "How to Create a Facebook Offer" was first published on our website here https://www.advertisemint.com/create-facebook-offer/